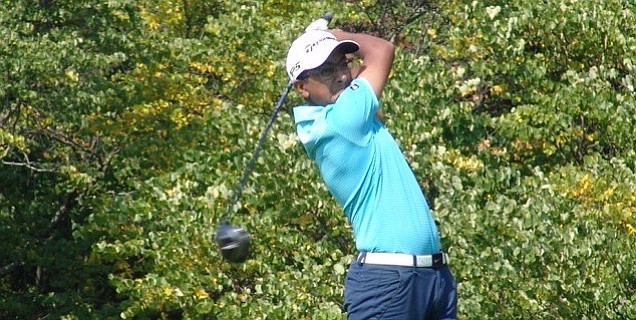 ANN ARBOR, Mich. – Shawn Sehra's birdie at the penultimate hole helped him to secure victories in the Boys 14-15 and boys overall at the University of Michigan's Radrick Farms Golf Course.
Photo Gallery
Radrick Farms 9/17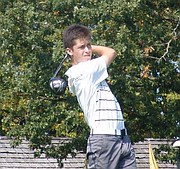 Sehra fired rounds of 73-75—148 in beating Luke Prall by two shots in the younger division while outlasting a trio of players in the older division by the same margin. His opening round of two birdies and three bogeys helped him to a 6-shot lead over Prall and he would never fall behind.
A rough stretch from 13 to 16 that included a double bogey and two bogeys dropped Sehra into a deadlock with Prall with two holes to play. Sehra went on to birdie the 17th while Prall made bogey at the last to ensure Sehra of his first win on the GJT.
Prall finished at 79-71—150 for sole possession of second place while Evan McDermott placed third with rounds of 80-81—161.
Birkholz survives 3-way playoff in Boys 16-19
Will Birkholz made par on the first playoff hole to defeat Tyler Eedy and Evan Wray for the Boys 16-19 title at Radrick Farms.
Birkholz fired rounds of 75-75—150 in regulation and qualified for the playoff despite making three bogeys over the final six holes. Eedy, who held a 1-shot lead enteringthe final round, struggled early with four bogeys over the first six holes then settled down to play the final eight holes in even par.
Wray nearly played his way out of contention early Sunday with a double bogey on the opening hole and bogey at No. 3. He rebounded with birdies at 5 and 9 to play the final 15 holes in 1-under-par.
Birkholz started hot in the final round, posting birdies at 1 and 5 before cooling off over the next two holes with a bogey and double bogey. In the end, it was Birkholz birdie at the 16th that proved critical in earning a spot in the playoff and helping him to his first GJT victory.
In regulation, Eedy finished with scores of 74-76—150 while Wray shot 76-74—150.
Patrick Deardorff nearly played his way into the playoff, but finished fourth with rounds of 79-72—151 while Adam Casar rounded out the top five with scores of 78-76—154.
Mitchell wins duel in Girls 15-19
Grace Mitchell fired rounds of 83-80—162 to beat Kiersten Van Norden by six strokes in a 2-player duel in the Girls 15-19 division at Radrick Farms.
Mitchell and Van Norden were tied after the first round, but Mitchell took command Sunday with a birdie at the fourth and a 3-shot lead at that point. After Mitchell took bogeys at 11 and 12, her lead was just two shots, but Van Norden's quadruple bogey at 13 put the necessary distance between them and the lead would not again be threatened.
Hu rolls in Girls 14-and-Under
Rachel Hu shot 76-78—154 in cruising to a 13-shot victory in the Girls 14-and-under division at Radrick Farms.
Hu posted four birdies in the opening round and built a 5-shot lead heading to Sunday's final round. Her lead was quickly knocked down to three shots by Macy Beeson through the first two holes, but Hu made those up with a birdie at the sixth and never saw the lead go below five shots again.
Beeson finished with rounds of 81-86—167 to finish in sole possession of second place while Kirsty Mitchell shot 85-88—173 to place third.
Johnson goes wire-to-wire in Boys 13-and-Under
Perry Johnson birdied four of the first eight holes en route to building a big early lead and he held on to claim an 8-shot win in the Boys 13-and-under division at Radrick Farms.
Johnson fired rounds of 72-76—148 and never saw his lead go below six shots during the final round.
Casey Harmon provided the closest opposition to Johnson as he shot 79-77—156 in finishing alone in second place.