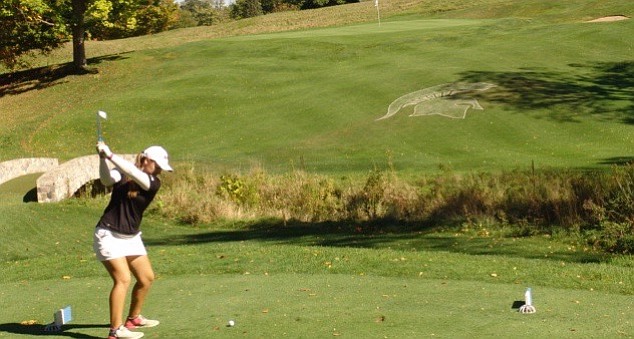 EAST LANSING, Mich. – An eagle and a late birdie helped offset a bogey at the last hole as Jimmy Dales survived for a 1-shot victory in the Boys 16-19 division at Michigan State University's Forest Akers West Course.
Dales fired a final-round 68 to overcome a 3-shot deficit. His hot start Sunday included birdies at 2, 5 and 6 then he posted an eagle at the par-5 13th to take control. His birdie at 17 gave him enough of a cushion to survive bogey on 18. Dales finished a 77-68—145.
Sudarshan Yellamaraju made a nice run at Dales, playing the final six holes in 3-under-par to finish one shot off the lead. Yellamaraju posted rounds of 77-69—146 to finish alone in second place.
Tyler Eedy shot 77-70—147 for sole possession of third place while Drew Coble (76-74—150) and Austin Fauser (75-75—150) rounded out the top five.
Sehra claims 3-shot win in Boys 14-15 division
Shawn Sehra fired rounds of 76-71—147 to earn a 3-shot victory over Cameron Corbett in the Boys 14-15 division at Forest Akers.
Sehra capitalized on a run of seven holes in the middle of the final round in which he posted four birdies. Having stretched a 2-shot lead at the beginning of the day to six shots at the point, Sehra could breeze home with two inconsequential bogeys over the last three holes.
Corbett played the last six holes in 3-under-par in finishing second at 78-72—150 while Grant Tucker, Justin Sui and Erik Fahlen all tied for third place with identical rounds of 78-75—153.
Mitchell rallies for victory in Girls 15-19
Grace Mitchell overcame a 4-shot deficit in the final round to pull out a victory in the Girls 15-19 division at Forest Akers.
Mitchell posted rounds of 85-78—163 and used some consistent play in the final round to erase the deficit to Madeline Blum. Mitchell made par on nine of the first 10 holes in Sunday's final round led by two shots at that point. Leading by one shot with two to play, Mitchell wrapped things up with a bogey-par finish while Blum took double bogey-bogey.
Blum finished second at 81-85—166 while Maggie Knight placed third at 88-80—168.
Reemsnyder cruises in Girls 14-and-Under
Madison Reemsnyder went wire-to-were in the Girls 14-and-under division at Forest Akers and whipped the field by six shots.
Reemsnyder fired rounds of 78-75—153 and never trailed over the weekend. Her birdies at 15 and 17 on Sunday ended any hopes of a rally by Rachel Hu, who caught fire at the end while giving chase.
Hu finished alone and second and made an admirable charge by playing the last eight holes in bogey-free 3-under-par. Hu posted rounds of 85-74—159 while Madeline Boyd claimed third place at 83-80—163.
Kumar tops field in Boys 13-and-Under
Dhruv Kumar fired rounds of 74-74—148 in beating Tyler Sabo by four shots in the Boys 13-and-under division at Forest Akers.
Kumar took a 2-shot lead into the final round and stretched it to five at one point. Sabo battled back to within two thanks to his birdie at the 10th, after which both players settled into a string of pars.
Kumar's birdie at the 17th engineered a 2-shot swing in his favor and sealed the deal.
Sabo finished alone in second with rounds of 76-76—152 while Mitchell Strickland shot 85-81—166 to claim sole possession of third.