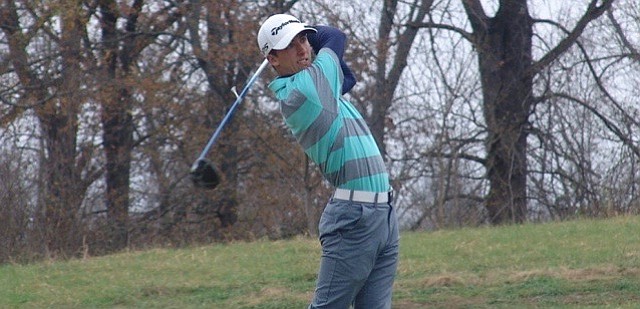 SHEPERDSVILLE, Ky. – Joey Ranieri posted 13 birdies over two rounds to earn a 6-shot victory in the Boys 16-19 division at Heritage Hill Golf Club.
Photo Gallery
Heritage Hill 11/12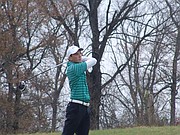 Ranieri fired rounds of 66-71—137, pulling away from Philip Miller after the two were tied three holes into the final round. Ranieri made bogey on the first hole after taking a 1-shot lead Saturday, putting the two tied out front. At that point, Ranieri reeled off birdies at 4, 5 and 9 to go up by five into the closing nine.
Miller finished with rounds of 67-76—143 for sole possession of second place while Caleb Davern came in third at 72-72—144. Rounding out the top five were Auston Vukovits (77-70—147) and Mason Wagner (72-75—147).
Lim goes back-to-bak in Girls 15-19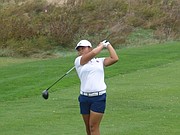 Lynn Lim won for the second straight week, firing rounds of 74-70—144 at Heritage Hill.
Lim shared the first-round lead with Sydney Leyerle the made four birdies over a 9-hole stretch during Sunday's final round to run away from the field. After a bogey at 2, Lim posted birdies at 5, 8 and 10 before going bogey-birdie at 12-13 and stretching her lead to five shots at that point.
Molly Bebelaar posted rounds of 76-76—152 to finish in a tie for third with Shelly Jang, who shot 75-77—152. Mallory Lovell and Madison Cecil tied for fourth place with identical rounds of 78-76—154.
Leyerle, whose two early birdies Sunday put her out front, fell back to a sixth-place finish with scores of 74-82—156.
Lockwood closes strong in winning Boys 14-15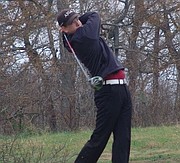 Allan Lockwood finished with birdies on two of the final three holes to earn a 2-shot victory over Alex Hadden and Ben Burgan in the Boys 14-15 division at Heritage Hill.
Lockwood posted rounds of 74-71—145 as the last two birdies were critical while Hadden and Burgan made strong charges the final round. After bogeys at 2 and 7 Sunday, Lockwood found himself even with Burgan and just one up on Hadden.
Lockwood would play the rest of the round mistake-free, notching birdies at 10, 16 and 18 to finish off the field.
Hadden (77-70—147) and Burgan (76-71—147) finished in a tie for second while Parker Clarke shot 75-76—151 for sole possession of fourth.
Billy McCullough (75-77—152) and Benjamin Basta (75-77—152) rounded out the top five.
Kuc rallies to win Girls 14-and-Under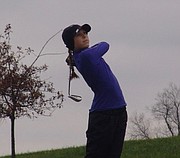 Katelyn Kuc's sensational final round helped her to overcome a 6-shot deficit and win the Girls 14-and-under division at Heritage Hill.
Kuc began the final round six strokes behind leader Anna Ritter the reeled off consecutive birdies at 3, 4 and 5 that pulled her within a shot. By the time she birdied the par-3 11th, Kuc had taken over the lead and stretched it herself to four shots.
Kuc finished with rounds of 85-72—157 to beat Ritter by three shots. Ritter finished at 79-81—160 and was followed by third-place finisher Bree Russell at 85-82—167.
Swan rolls in Boys 13-and-Under
Isaiah Swan fired rounds of 82-74—156 in posting a 19-shot win in the Boy 13-and-under division at Heritage Hill.
Leading Griffin Barke by nine shots in the final round, Swan made no big mistakes and posted birdies at the fourth and 16th holes of a solid finish in his GJT debut.
Barke shot 91-84---175 for second place while Luke Calvert took third at 102-90—192.