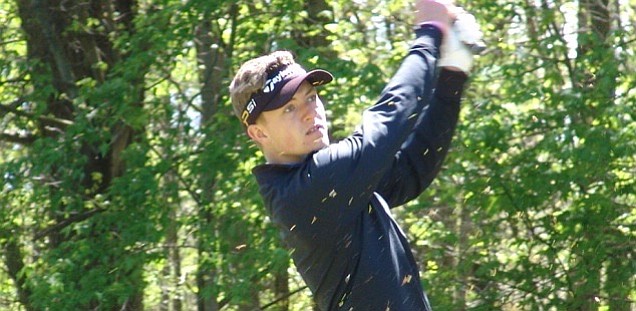 KENT, Ohio – Jules Blakely birdied the final hole to wrap up a victory in the Boys 16-19 division at Kent State University's Windmill Lakes.
The victory was Blakely's first in seven GJT appearances and kept a string of three straight finishes in the top-5.
Photo Gallery
Windmill Lakes 5/7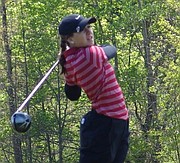 Blakely, a Cleveland State commit, shared the first round lead with Miami-commit Jack Herceg after each fired a magnificent 67 in the first round. With a pair of double bogeys by Herceg, Blakely held a 4-shot lead with just three holes to play. Herceg then birdied the 16th and Blakely posted bogeys at the 16th and 17th to narrow the margin to just one shot.
Herceg could only par the final hole while Blakely nailed down the victory with a birdie.
Blakely finished at 67-71—138 while Herceg claimed sole possession of second place at 67-73—140.
Kent State-bound Will Kurtz shot 74-68—142 in finishing third place while future Kent State teammate Josh Gilkison shot 73-71—144 to share fourth place with Kyle Mitchell (72-72—144).
Trent Tipton closed strong at 79-69—148 to surge to a tie for sixth place with Campbell Wolf (73-75—148).
Hahn top Nielsen in playoff
Jessica Hahn made par on the first playoff hole at Windmill Lakes to beat Kory Nielsen in the Girls 15-19 division.
The victory was Hahn's first in the older division and third overall on the GJT.
Hahn fired an opening-round 75 and carried a 1-shot lead over Nielsen into the final round, but a double bogey-bogey stretch at their 14th and 15th holes put Hahn behind by one. From there, Nielsen bogeyed the last hole to set up the playoff.
In regulation, Hahn finished with rounds of 75-74—149 while Nielsen shot 76-73—149.
Lily Rinker posted rounds of 80-73—153 to claim sole possession of third place while Leila Raines (81-73—154) and Heather Fortushniak (79-75—154) tied for fourth.
Moldovan hangs on to win Boys 14-15
Maxwell Moldovan survived a rough finish, but was able to secure his second GJT win in the Boys 14-and-under division at seventh overall at Windmill Lakes.
Moldovan opened with a 72 to take a 3-shot lead over Joseph MacNeil and his lead was never seriously challenged by anyone in his group. Ahead of Moldovan's group was Jackson Chandler, who was busy notching par after par to put a little pressure on Moldovan.
Nursing a big lead, birdied the second hole then strung together 11 straight pars heading to the 14th. From there, Moldovan made consecutive birdies then closed with a double bogey at the last to make things interesting.
Moldovan shot 7-74—146 while Chandler claimed second place at 77-71—148. Luke Wells shot 77-73—150 for third place while Colton Levey (77-75—152) and Andrew Wyss (76-77—153) rounded out the top five.
Frank notches first win in Girls 14-and-Under
Maddie Frank broke through for her first GJT victory in the Girls 14-and-under division at Windmill Lakes.
Frank, competing in her fourth GJT tournament, posted rounds of 78-79—157 in beating Madison Spiess by five shots.
Frank's solid opening round gave her a commanding 6-shot lead entering the final round and Spiess applied some pressure. With Spiess within three shots, Frank made birdie at her seventh hole to provide some relief and later saw the lead trimmed to two.
With a 2-shot lead and things tightening up on their 11th hole, Frank made birdie to administer a 2-shot swing in her favor. From that point, Frank was in total command and never saw her lead go below four shots.
Spiess finished alone in second with rounds of 84-78—162 while Elizabeth Murray took third place at 86-85—171.
Reed claims third win in Boys 13-and-Under
Topher Reed picked up his third GJT win this season in wire-to-wire fashion at Windmill Lakes.
Reed posted rounds of 76-72—148 in beating Joe Wilson IV by four shots. He took his lead and extended it early in the final round with a birdie on the opening hole then another birdie at his seventh to push his lead to five shots. He allowed no challengers with a steady closing nine that included seven pars.
Wilson finished alone in second place with rounds of 78-74—152 while Benjamin Basta took third place at 77-76—153.