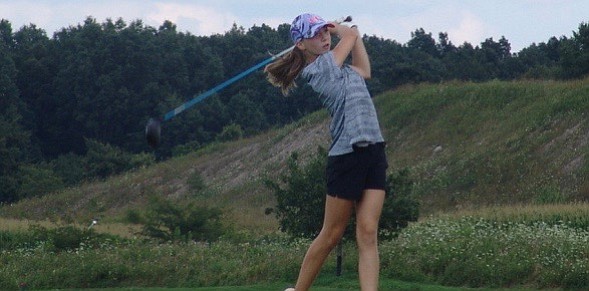 SUNBURY, Ohio – Priyasha Kota beat Casey Morrow on the first playoff to capture her second GJT win in two weeks at NorthStar Golf Club.
Photo Gallery
NorthStar 7/30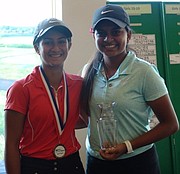 Kota, who broke through with her first GJT victory last week at The Virtues, rallied from six shots down in the final round to force the playoff, which she won with a par on the first hole. Kota shot 80-71—151 in regulation while Morrow finished at 74-77—151.
Kota made up ground on the outward nine of Sunday's final round, shooting even par and gaining three shots on Morrow. Back-to-back birdies at 15 and 16 would give her the lead before Morrow birdied the par-3 17th and force the playoff.
Kavya Mancocha finished alone in third place with rounds of 76-79—155.
Grantham steady in Boys 16-19 victory
Clay Grantham played the final 17 holes in bogey-free 3-under-par to engineer a come-from-behind victory in the Boys 16-19 division at NorthStar.
Grantham finished with rounds of 75-70—145 to win by three shots over Jack Doody and Braden Smith, who each fired identical rounds of 77-71—148.
Grantham trailed first-round leader Jas Fuhrer by three shots going into the final round then made bogey on the opening hole. From there, it was smooth sailing for Grantham, who would not make another bogey while posting birdies at 6, 7 and 9. Fuhrer finished alone in fourth place with rounds of 72-77—149.
Rounding out the top five were Cole Walter (74-76—150) and Anthony Ricaurte (73-77—150).
Jacobs rolls in Boys 14-15
Maurice Jacobs fired rounds of 78-78—156 to win the Boys 14-15 division at NorthStar by five strokes.
Jacobs entered the final round tied with Bennett Zeitner then made bogey on three of the first four holes in falling behind. He would then go on to make par on each of the next 11 holes to regain the lead as Zeitner made three double bogeys along the way.
Zeitner finished at 78-83—161 and shared second place with Matthew Cammeyer (82-79—161).
Hollenbaugh takes Girls 14-and-Under by 12 shots
Kary Hollenbaugh shot 84-77—161 in pulling away with a huge win in the Girls 14-and-under division at NorthStar.
Hollenbaugh held a 4-shot lead over Avery Wright entering the final round then struggled at the beginning with two bogeys and a triple bogey over the first three holes. With Wright having closed in, Hollenbaugh took control with birdies at 7 and 9 and closing with a pair of birdies at 17 and 18.
Wright shot 88-85—173 to finish alone in second, nine shots ahead of Faith Corn (95-89—184).
Armbruster outlasts O'Donnell in Boys 13-and-Under
Ben Armbruster posted an eagle and three birdies in the final round as he pulled out a 1-shot victory over Jack O'Donnell in the Boys 13-and-under division at NorthStar.
Armbruster shot 73-72—145 and rebounded from a triple-bogey 7 at the second hole with an eagle 3 at the seventh and birdie at the eighth. O'Donnell finished with rounds of 72-74—146 to finish alone in second place.
Logan McCarrell fired rounds of 75-75—150 to take third place.