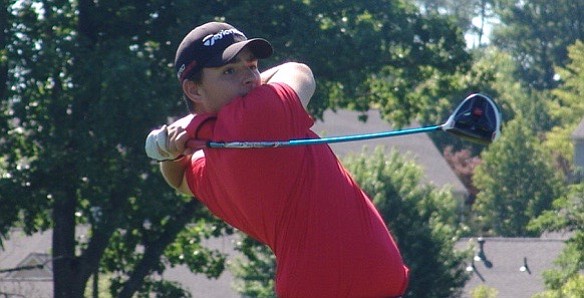 BEAVERCREEK, Ohio – Drew Salyers' incredible closing nine of 5-under-par 31 helped him to seal the overall boys title in the GJT event at Beavercreek Golf Club.
Photo Gallery
Beavercreek, July 9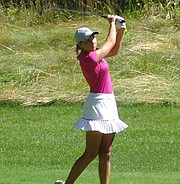 Salyers, playing in the Boys 14-15 division, finished with rounds of 76-70—146 to win the boys overall title by three shots and the Boys 14-15 division by five. His 31 on the back nine was the second-lowest score for nine holes in GJT history.
Avery Green, playing in the Boys 16-19 division, opened with a 74 and was 3-over-par for the tournament with five holes to play, putting him in position to make a run at Salyers. Green closed with bogeys at 14 and 16, failing to catch Salyers but prevailing for the Boys 16-19 title by three shots.
By contrast, Salyers stood at 7-over-par heading to the final nine and did not seem to be much of a factor at that point. But he caught fire with a birdie at the 10th followed by a string of birdies from 13 to 15 that put him in front. His birdie at the last left no one in the field with a chance to catch him.
Behind Salyers in the 14-15 division, Jack Beckett finished with rounds of 75-76—151 for sole possession of second place while Benjamin Basta placed third with rounds of 73-79—152.
Green claims Boys 16-19 title
Avery Green fired rounds of 74-75—149 to win the Boys 16-19 division at Beavercreek by three shots.
Green carried a 2-shot lead into the final round and played the first 13 holes of the final round in just 1-over-par to hold off the field.
Curran Gimeson, who started the final round five shots back, made a nice run up the leaderboard in the second round. After making bogey on three of his first five holes, Gimeson rallied with birdies on 9, 12 and 15 during a 12-hole stretch of 3-under-par. Gimeson claimed sole possession of second place at 79-73—152.
John Robertson shot 76-77—153 to finish in a three-way tie for third place with Mitchill Reasoner (77-76—153) and Jake Hoheisel (79-74—153).
Thomas hangs on in Girls 15-19
Gabby Thomas finished with a string of seven straight pars in claiming a 2-shot victory over Megan Munn in the Girls 15-19 division at Beavercreek.
Thomas finished with rounds of 82-77—159 and overcame a 3-shot deficit in earning the win. Trailing Munn by three, Thomas fell back by as much as four shots early in the final round then finally drew even at the 14th when Munn made double bogey. The two were tied the whole way, but Munn's double bogey at the last hole proved to be the final margin.
Munn finished alone in second at 79-82—161 while Secilia Ho took third place with rounds of 85-77—162.
Hanni tops Ritter in Girls 14-and-Under
Kate Hanni shot 83-80—163 to defeat Anna Ritter by two strokes in a 2-player duel for the Girls 14-and-under title at Beavercreek.
Nanni led Ritter by four shots after the first round and never saw the lead drop below three shots until Nanni's bogeys at 16 and 17. Both players finished with a bogey at the last.
The difference in the match may have been the final hole of the opening round when Nanni's birdie at 18 engineered a 2-shot swing in her favor.
Wilson rolls in Boys 13-and-Under
Joe Wilson IV closed strong in winning the Boys 13-and-under division by eight shots at Beavercreek.
Wilson fired rounds of 76-72—148, using a strong back nine to run away from the field after sharing the opening-round lead.
After a double bogey at the ninth, Wilson led Ben Armbruster by just three shots, but he went on to make birdies at 10, 11 and 15 to put a lot of distance between him and the field.
Armbruster, the first-round co-leader, shot 81 the final round to finish in third place, one shot behind Dhruv Kumar, who placed second with rounds of 80-76—156.