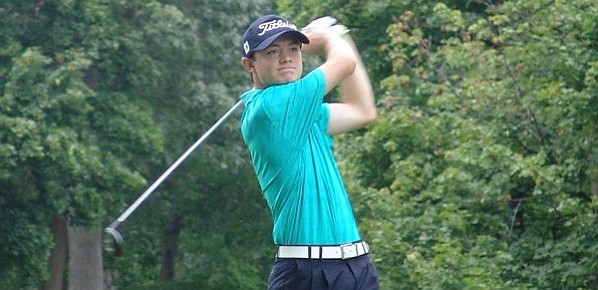 SOUTH BEND, Ind. – Griffin Hare put together rounds of 69-73—142 and came out of the Boys 14-15 division in winning the overall title the Warren Course at Notre Dame.
Photo Gallery
Notre Dame 8/13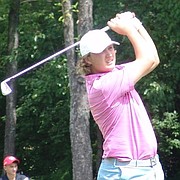 In the opening round, Hare made birdie on six of the first 13 holes to build a lead in both divisions, then he was steady on day two with 14 pars in securing the victory.
Zack Hopkins, who won the Boys 16-19 division, made a strong run at Hare with a closing round of 69 that included three birdies against just one bogey and he finished two shots back. Jackson Bussell was in the mix heading to the closing nine and despite a nice 72 he finished three shots off the lead.
No one in the Boys 14-15 made a serious run at Hare as he came out 10 shots ahead of the field. Alec Patterson shot 80-72—152 to finish alone in second place while Josh Yoder took third at 78-75—153.
Hopkins surges to Boys 16-19 win
Zack Hopkins rallied from four shots back in the final round to claim victory in the Boys 16-19 division at Notre Dame.
Hopkins fired rounds of 75-69—144 with just one bogey the second day in completing his comeback. He trailed first-round leader Antonio Fuentes by four shots then played the first 15 holes in bogey-free 3-under-par.
Meanwhile, Fuentes was cruising at 1-under-par through 11 holes when the wheels came off. Fuentes posted three double bogeys over the next four holes and faded to a tie for fifth place at 71-77—148.
Jackson Bussell shot 73-72—145 to grab second place while Mark Noonan (75-71—146) and Ellis Yoder (73-73—146) tied for third place. Sharing fifth place with Fuentes were John Robertson (75-73—148), Yianni Kostouros (75-73—148) and Ben Cooper (73-75—148).
Knight wins duel in Girls 15-19
Maggie Knight shot 86-89—175 to beat Maria Teel in a two-player match in the Girls 15-19 division at Notre Dame.
Knight held a 3-shot lead entering the final round then opened it up to six with pars on three of the first holes. An outgoing 9 of 39 pushed Knight's lead to nine shots before she eventually closed with a 6-shot victory.