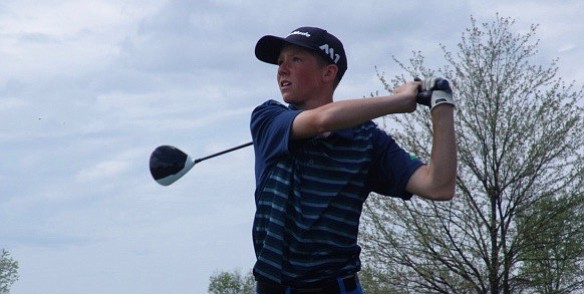 HAMILTON, Ohio – Luke Wells' final-round 69 at Walden Ponds Golf Club helped him to surge to a 5-shot win for the boys overall title.
Photo Gallery
Walden Ponds 4/16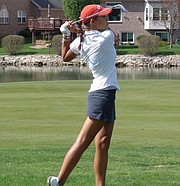 Wells, playing out of the Boys 14-15 division, carded birdies on three of his first five holes in Sunday's final round and ran away from the field at that point. His scores of 75-69—144 put him five shots ahead of Coalter Smith (76-73—149) in the Boys 14-15 division and five shots ahead of Boys 16-19 winner Avery Green, who shot 76-73—149.
Trailing Wells and Smith in the Boys 14-15 division was Jackson Chandler, who shot 74-78—152 for sole possession of third place. Cade Breitenstine, the opening-round leader, shot 73-80—153 to share fourth place with Dylan Stevens (75-78—153).
With the victory, Wells earned four AJGA stars.
Green edges Prebles in Boys 16-19
Avery Green won for the second straight week, posting rounds of 76-73—149 to beat Michael Prebles by one shot in the Boys 16-19 division at Walden Ponds.
With three birdies, Green played the first 15 holes Sunday in 1-under-par in taking a big enough lead to survive bogeys on two of his last three holes. Prebles played the last 13 holes in bogey-free 1-under-par, but it wasn't enough to overcome a bogey-double bogey-bogey stretch from 3-5.
Prebles finished alone in second with rounds of 75-75—150 while Blake Solomon took third at 75-76—151. Tied for fourth was a quintet of players: Joey McCarthy (77-75—152), Dhaivat Pandya (77-75—152), Grant Engle (79-73—152), Davis Root (79-73—152) and Ben Herman (76-76—152).
Swayne wins playoff in Girls 15-19 Division
Alexandra Swayne saved par from over the green to beat Marissa Wenzler on the first playoff hole in the Girls 15-19 division at Walden Ponds.
Swayne and Wenzler both fired rounds of 74-73—147 with Wenzler's birdie at the 17th instrumental in setting up the playoff. In the playoff, both players missed the green on their approach shots, but only Swayne managed to save par.
Sarah Willis, tied for the lead after the first round, shot 74-77—151 to claim sole possession of third place while Riley Dean surged to fourth place at 81-72—153/
Hadley Walts shot 80-75—155 to take fifth place.
Wilson goes wire-to-wire in Girls 14-and-Under
Bree Wilson fired rounds of 79-77—156 and never trailed en route to winning the Girls 14-and-under division at Walden Ponds.
Wilson made birdies at 2 and 10 during Saturday's first round, assuming command of the tournament and holding on for a 4-shot win over Rachel Hu. The victory marked her second win in her last three appearances on the GJT.
Hu shot 83-77—160 for sole possession of second place while Kyleigh Dull placed third with rounds of 82-80—162.
Wrightson rides eagle to win in Boys 13-and-Under
Drew Wrightson holed out from 50 yards for eagle on the 17th hole for a dramatic 1-shot victory over Jay Nimmo in the Boys 13-and-under division at Walden Ponds.
Wrightson won with rounds of 71-72—143 and still needed birdie at the last hole to hold off a hard-charging Nimmo, who played holes 2 through 17 in 2-under-par. Nimmo carried a 1-shot lead into the 17th, where Wrightson pulled off his heroics.
Nimmo finished alone in second place at 73-71—144 while Joshua Qian (75-71—146) and Blaze Tanner (75-71—146) shared third-place honors.