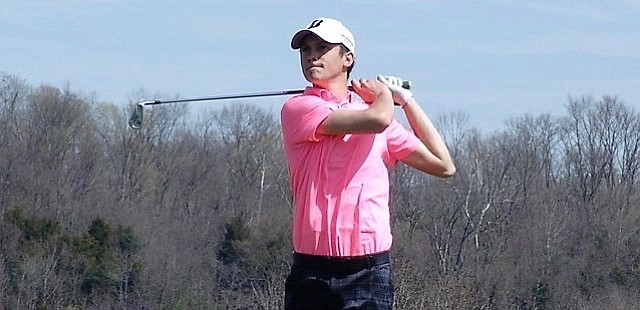 CINCINNATI, Ohio – Avery Green defended his victory from last year at Elks Run Golf Club with a 2-shot win over a quartet of players in the Boys 16-19 division.
Both of Green's GJT wins have come at Elks Run.
Photo Gallery
Elks Run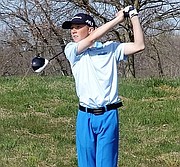 After opening with a 70 that gave him a 1-shot lead over Ty DeBonis, Green birdied the opening hole Sunday then later recovered from a near-disastrous triple bogey on his sixth hole. Following the triple bogey, Green played the next 11 holes in bogey-free 1-under-par to separate himself from the field.
Green finished at 70-76—146 while DeBonis shot 71-77—148 and was among the group tied for second. With DeBonis in second were Coury Rogers (73-75—148), Alexander Doss (74-74—148) and Benjamin Irvin (78-70—148).
Raines returns for win in Girls 15-19
Leila Raines, fresh from her appearance in the National Drive, Chip and Putt Championship at Augusta National, put together rounds of 79-76—155 to win the Girls 15-19 division at Elks Run.
Raines came back from four shots off the lead by making birdie at the opening hole Sunday while avoiding any huge mistakes the rest of the way.
Lily Rinker fought her way into contention with a birdie at the 15th and finished alone in second place at 80-76—156. Marissa Wenzler held close all day and struggled the last six holes, but still managed to shoot 80-77—157 and grab sole possession of third place.
Opening-round leader Veronica Haque finished fourth with rounds of 75-85—160.
Stevens holds on in Boys 14-15
Dylan Stevens avoided any big numbers the final round and managed to hold off the field despite a birdie-free Sunday in winning the Boys 14-15 division at Elks Run.
Stevens carded five birdies in an opening-round 71 that gave him the lead. His 79 on Sunday was just good enough to hold off a charge from Jack Wertz, who shot 71 and finished alone in second place one shot back.
Cole Westerman shot 73-79—152 to take third place while Oscar Zimmerman placed fourth with rounds of 77-76—153.
Spiess rolls in Girls 14-and-Under
Madison Spiess added to her domination of the Girls 14-and-Under division with a victory at Elks Run.
Spiess shot 77-74—151 and cranked out a 7-shot victory, her ninth GJT win in her last 11 appearances.
Tied after the first round with Nicole Whatley, Spiess played the first five holes Sunday in 1-under-par to grab the lead she would never relinquish. Whatley finished third with rounds of 77-83—160 while Olivia Hensley moved into a runner-up finish after shooting 78-80—158.
Molly Bennett hit the shot of the tournament with her first hole-in-one at No.8 on Sunday.
Wrightson captures Boys 13-and-Under division
Drew Wrightson nailed down his fifth win of the season in the Boys 13-and-under division at Elks Run.
Wrightson fired rounds of 71-72—143 and held off Benjamin Basta by three strokes.
Wrightson's three-birdie, three-bogey opening round gave him a 2-shot lead and he held onto that lead with three birdies in the final round. Basta was three shots back to start the final round and carded 15 pars Sunday to stay close.
Basta finished at 74-72—146 in finishing three shots ahead of a trio of players tied for third: Topher Reed (74-75—149), Ben Armbruster (73-76—149) and Mason Witt (73-76—149).