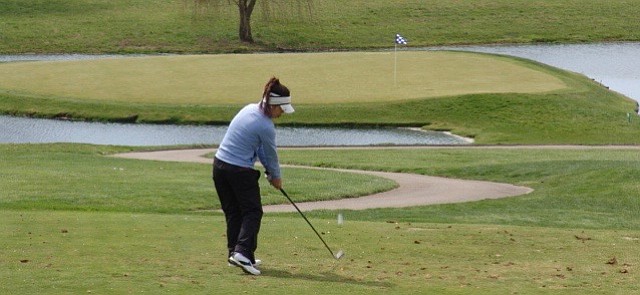 LEXINGTON, KY. -- Future Ohio State Buckeye Kevin Stone carded seven birdies in the final round to erase a 5-shot deficit in winning the Boys 16-19 Division at Kearney Hill.
Photo Gallery
Kearney Hill/UK Clu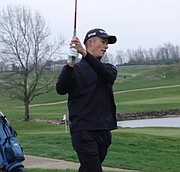 The victory was the sixth of Stone's GJT career and earned him four AJGA stars.
Stone started the final round five shots behind Jack Bergstrom then birdied three of his first six holes in taking command of the tournament. He added birdies at 9, 10 and 14 to reach 6-under-par at that point with no bogeys on his card.
He finished with a final round 6-under-par 66 to win by five shots at 73-66-139.
Bergstrom shot 68-76--144 to finish in a tie for second place with Trey Rath (72-72--144) and Gregor Meyer (72-72--144).
Jack Cunningham and Nolan Schrand each tied for fifth place with rounds of 72-73--145.
Yellamaraju breaks through in Boys 14-15
Sudarshan Yellamaraju fired rounds of 70-72--142 in the Boys 14-15 division at Kearney Hill to break through with his first victory in nine GJT appearances.
In the final round, Yellamaraju carded 16 pars to follow up on an opening round in which he threw seven birdies onto the board. He played the first seven holes in 1-under-par to break an initial deadlock with Holden Scribner and pull away from challenger Logan Anderson.
Anderson finished at 71-74--145 to claim sole possession of second place while Scribner shot 70-76--146 for third place.
Ly claims Girls 15-19 win at UK Club
Jasmine Ly pulled away on the closing nine to earn a 3-shot victory in the Girls 15-19 division held at the UK Club.
Tied with Alexandra Swayne with nine holes to play, Ly made critical birdies at 11 and 15 to take control and helped her to her first GJT win in four appearances and earned her four AJGA stars.
Ly finished with rounds of 72-74--146 while Swayne finished second at 72-77--149.
Kyndadie Adams shot 76-74--150 to claim sole possession of third place and was followed by Lily Rinker and MacKenzie Neal who each posted rounds of 74-78--152 to share fourth place.
Hecht earns first win in Girls 14-and-Under
Nina Hecht fired rounds of 75-79--154 to earn a wire-to-wire victory in the Girls 14-and-under division at UK Club.
The victory was Hecht's first in seven events played on the GJT and earned her one AJGA star.
Hecht began the final round with a 2-shot lead and she added to that lead with birdies on two of the first four holes of the final round.
Olivia Hensley put together rounds of 79-77--156 to finish two shots back in second place while Kate Hanni took third place with rounds of 83-77--160.
Nimmo rolls in Boys 13-and-Under
Jay Nimmo's opening-round 67 gave him a big first-round lead and he held on to post a 3-shot win in the Boys 13-and-under division at UK Club.
Nimmo posted six birdies in the first round and built a 5-shot lead over Kash Bellar. He went on to birdie two of the first four holes of the final round in keeping the field at bay and Bellar managed to get as close as two shots off the field before finally running out of holes.
Nimmo finished with rounds of 67-74--141 and earned one AJGA star while Bellar took second place at 72-72--144
Christian McIntosh rounded out the top three with rounds of 74-72--146.