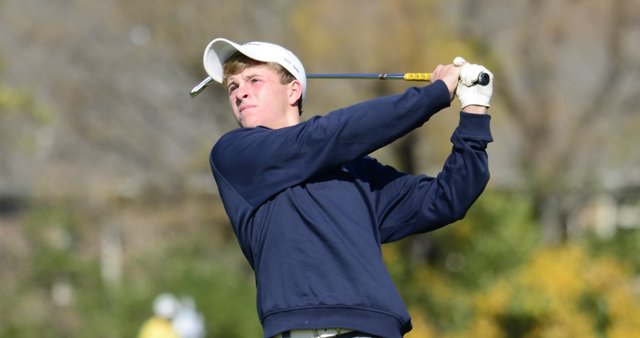 DAYTON, Ohio – Michael Sass' closing-round 69 separated him from the field en route to a 7-shot win in the Boys 15-19 division of the Midwest region event at Yankee Trace.
Sass, who carried a 2-shot lead over Callahan Elzey into the final round, carded birdies at 1, 6 and 10 and did not make his first bogey until the 14th hole. With the lead in hand, Sass added another birdie at the 17th for a 3-under-par round to win going away.
Sass finished with a score of 73-69—142 while Elzey (75-74—149) and Daniel Wetterich (78-71—149) shared second place.
Tyler Gray posted rounds of 76-74—150 to claim sole possession of fourth place while Jack Berger (77-74—151) and Tyler Pearson (75-76—151) tied for fifth.
Tran captures win in Girls 15-19 Division
Chau Tran opened with a 78 in building a 5-shot lead then held on to claim victory in the Girls 15-19 division at Yankee Trace.
Tran finished with rounds of 78-82—160 but was pushed in the final round by Joey Walz, who recorded birdies at 2 and 7 to actually take a 1-shot lead. Trailing Walz by a shot after the outward nine, Tran played a steady inward nine with seven pars that put her back on top for good.
Walz finished alone in second with rounds of 83-81—164 while Amanda Detmer placed third at 87-81—168.
Liston rolls in Boys 13-14 division
Matthew Liston grabbed a big early lead and never let up in cruising to a 16-shot victory in the Boys 13-14 division at Yankee Trace.
Liston fired rounds of 73-75—148 and was in total command after recording a birdie on his second hole played in the tournament. He backed up his opening-round 73 with three birdies on the final round's opening nine, leaving no chance for the field to catch up.
Patrick Allgeier finished alone in second with rounds of 82-82—164 while Michael Vallee placed third at 88-82—170.
Bowen earns 10-shot win in Girls 14-and-Under
Morgan Bowen fired rounds of 92-90—182 in rolling to a 10-shot win over Amber Nelson in the Girls 14-and-Under division at Yankee Trace.
Built took a 10-shot lead into the final round and saw that lead trimmed to six shots through 10 holes as Nelson had put six pars on the board. But Bowen would eventually stretch the margin to as much as 13 shots with only three holes remaining.
Nelson took second place with rounds of 102-90—192 while Kayla Owens grabbed third with rounds of 106-91—197.
Tipton reaches winner's circle in Boys 12-and-Under
Trent Tipton earned his first GJT victory after three runner-up finishes by holding off Dhaivat Pandya at Yankee Trace.
Tipton fired rounds of 75-78—153 to beat Pandya by four strokes.
Leading Panya by three shots heading into the final round, Tipton saw his lead trimmed to just one stroke through the outward nine. His birdie at 11 gave him a 2-shot cushion that was to swell to four by the time both players reached the final hole.
Pandya earned sole possession of second place with rounds of 78-79—157 while Jake Miller took third with rounds of 82-78—160.