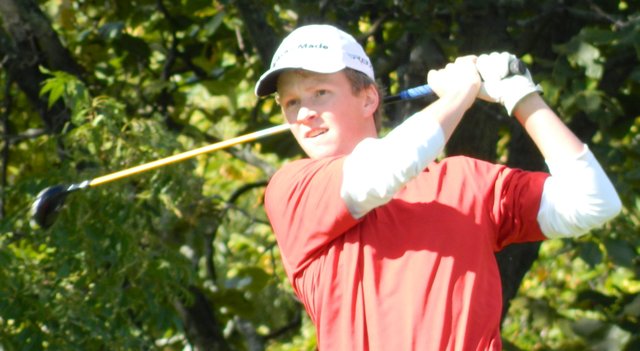 EAST LANSING, Mich. – James Kneen's opening-round 69 provided just enough cushion to hold off a hard-charging Adam Wood in the final round and win the GJT Midwest region event at Forest Akers.
Kneen carried a three-shot lead over Ted Rider heading into the final round while Wood had seven shots to make up. Kneen went out in 1-over-par 37 to stretch his lead over Rider while Wood was beginning to make his move just two groups ahead.
Wood, ranked No. 15 in the latest Golfweek/Sagarin national junior rankings, played a steady inward nine by recording no bogeys with birdies at the 14th and 17th holes.
Kneen stumbled with bogeys at 10, 13 and 15 but was feeling no pressure from anyone in his group. By the time he reached the 18th tee, Kneen held a two-shot lead over Wood and was able to come home with a bogey and secure the victory.
Kneen finished with rounds of 69-77—146 for his first GJT win while Wood claimed sole possession of second place with rounds of 76-71—147. Rider managed to finish alone in third with rounds of 72-77—149.
Alex Kleckner (76-75—151), Tyler Green (76-75—151), Kyle Gaines (74-77—151) and Glenn Piot Jr. (74-77—151) all shared fourth place.
Donnie Trosper (79-73—152), Zacharia Carson (79-74—153) and Nicholas Mitter (78-75—153) rounded out the top 10 in what was the largest field of the year thus far.
Piot's steady finish good for win in Boys 13-14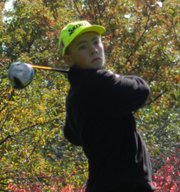 James Piot closed with nine straight pars in coming from behind to win the Boys 13-14 division at Forest Akers by two shots over Andrew Wood.
Piot began the final round four shots behind Wood then played Sunday's opening round in 4-over-par and slipped to five shots back. As Piot carded par after par on the closing nine holes, Wood carded bogeys at the 10th, 12th and 13th holes.
Wood, nursing a two-shot lead going to the final hole, hit disaster with a quadruple-bogey 8 on 18, allowing Piot to surge into the victory circle.
Piot finished with rounds of 80-76—156 in earning the win while Wood finished alone in second at 76-82—158.
Dave Sexton carded rounds of 77-87—164 to finish alone in third place.
Geer rolls to easy win in Girls 14-and-Under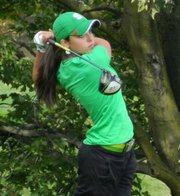 Allyson Geer fired rounds of 77-75—152 in cruising to a 21-shot victory in the Girls 14-and-under division at Forest Akers.
Geer started the event on Saturday with a birdie on the opening and never looked back, eventually closing the event with her second birdie on the last hole.
Moyea Russell finished in second place with rounds of 90-83—173 while Haley Barclay grabbed third at 87-87—174.
Smith wins two-player duel in Boys 12-and-under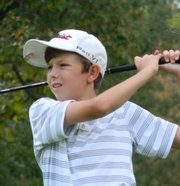 Ben Smith carded rounds of 79-79—158 to claim a five-shot win over Trent Tipton in a two-player match for the Boys 12-and-under title at Forest Akers.
Smith carried a five-shot lead into the final round and saw Tipton chip away at that lead early, shaving off two strokes through the first two holes. Tipton would get no closer than three shots, which is where the match stood heading to the 17th hole. At 17, Tipton bogeyed to make Smith's bogey on 18 easily enough to win.