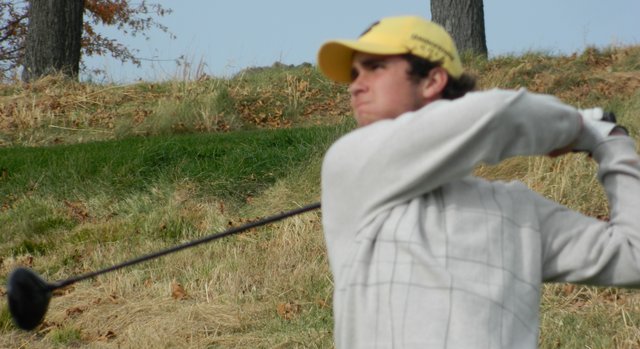 BOWLING GREEN, KY. – On a tough golf course with high winds to boot, John Williams turned in solid rounds of 74-72—146 to pull away from the Boys 15-19 field at The Club at Olde Stone.
Williams' steady round of two birdies and only two bogeys was five shots better than the next-closest round that day and helped him to his first GJT victory.
Williams started the final round tied with Jimmy Key Clements and one shot ahead of Tyler Gray, but neither of those players managed to break 80 in a tough final round. Quentyn Carpenter provided the strongest challenge with a closing 77, but that came with strong back nine after suffering two double bogeys on the front.
Carpenter carded rounds of 77-77—154 for sole possession of second place while Matthew Mahle (78-78—156) tied for third with Gray (75-81—156).
Devin Jenkins shot 79-81—160 to share fifth place with Matthew Wetterich, who came in at 80-80—160.
Taylor KO's field in Boys 13-14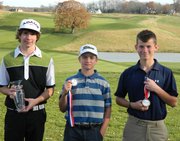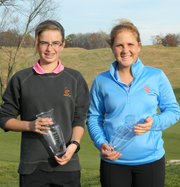 K.O. Taylor fired rounds of 88-88—178 to roll to a 16-shot win over Clay Amlung in the Boys 13-14 division at Olde Stone.
Taylor carried a 6-shot lead into the final round then stretched it to as much as 12 shots when he left little doubt with a birdie on the par-4 12th. That birdie gave him his 14-shot lead that he would pad even further the rest of the way.
Amlung grabbed sole possession of second place with rounds of 94-98—192 while Michael Brown finished third at 96-101.